EXT - 71411
jason.harris@elmoreco.com
Courses Taught:
Architecture, Manufacturing, and Construction; NCCER Electrical Tech 1; NCCER Electrical Tech 2; NCCER Electrical Tech 3; Safety and Health Regulations; Senior Project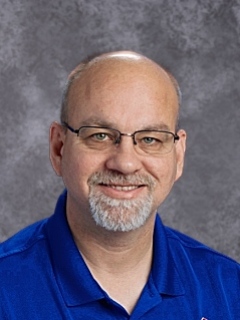 Subjects Taught
---
Architecture, Manufacturing, and Construction; NCCER Electrical Tech 1, NCCER Electrical Tech 2, NCCER Electrical Tech 3, Safety & Health Regulations; Senior Project
Education
---
The University of Alabama, Bachelor of Arts in Communications, Major: Photojournalism; Minor: Studio Art
NCCER Master Trainer
NCCER Electrical Apprenticeship Program
NCCER Certified Electrical Instructor
NCCER Certified Industrial Maintenance Instructor
NCCER Certified Core Certification Instructor
IVES Certified Trainer (Aerial Work Platform/Scissor Lift, Aerial Boom Lift, Counterbalance Forklift, and Rough Terrain Telehandler)
Experience
---
I grew up learning the electrical trade from my father. He is a master electrician in Gadsden, AL, and is also an electrical instructor in Birmingham.
I have been employed as an electrician by Garner Electric, Redden Electric, and Mid-South Electric.
I also worked for SimplexGrinnell where I was trained in fire alarm systems, security systems, and fiber optics.
I have been an NCCER electrical instructor since 2005.
I also was an electrical instructor at Fortis College for 2 years.
I have been a teacher at Elmore County Technical Center since the fall of 2012, and am still loving every minute.
In addition to my electrical classes, I also teach the manufacturing dual-enrollment program on the ECTC campus for Central Alabama Community College.
Bio
---
I grew up outside of Gadsden, Alabama in Rainbow City. My father was a steelworker by day and an electrician by night. I am proud to say he is the reason I am where I am today. From a very young age, he began teaching me about electricity. Through the years my knowledge of the trade grew and I was running electrical jobs for his company at the age of 16.
I graduated from Southside High School in 1992. After high school, I decided to stay close to home and attended Gadsden State Community College. During my first quarter of college, I met my future wife in Psychology 101. I also developed a passion for photography and was awarded a full scholarship through the journalism department. After Gadsden State, I was hired by The Gadsden Times as a part-time photographer and attended Jacksonville State University for a year. In 1995 I was hired by The Tuscaloosa News as a full-time photographer and transferred my credits to The University of Alabama in Tuscaloosa where I studied Photojournalism. I graduated from Alabama in the spring of 1998. I continued working for The Tuscaloosa News after graduation and accepted a position on Governor Don Siegelman's staff in 1999 as The Governor's Photographer. I traveled to almost all of Governor Siegelman's events and developed a close relationship with him and his family. During that time I reconnected with and married the girl from Psychology 101. After working for Governor Siegelman I started moving away from photography and back towards electricity. I was hired by a local electrical company in Millbrook, AL who enrolled me in an electrical apprenticeship program studying NCCER's electrical curriculum. After completing the 4-year program I passed the State of Alabama Journeyman's Exam and was offered the opportunity to teach the NCCER classes I had completed. After teaching the apprenticeship program classes for over five years I left the program for a position with Fortis College's Electrical Department. During my 2 years time teaching at Fortis I successfully passed the Alabama Electrical Contractor's Exam. In the summer of 2012, I was hired by Elmore County Schools to be the Electrical Technology instructor. Shortly after being hired the Alabama State Department of Education adopted NCCER credentialing as a career readiness indicator for students. Soon afterward I began teaching the NCCER apprenticeship classes again after school for local contractors. Now my students have the opportunity to continue their apprenticeship training after graduation.
I have enjoyed all of my students through the years, and am still in contact with many of them. Today, I am happily married to the girl of my dreams, and our two beautiful daughters.