Pre-Engineering, Drafting & Design
EXT - 71101
mark.wellander@elmoreco.com
Courses Taught:
Intro to Drafting; Intermediate Drafting Design; Intro to Architectural Design; Intermediate Architectural Design; Advanced Architectural Design; 3D Solid Modeling Design 1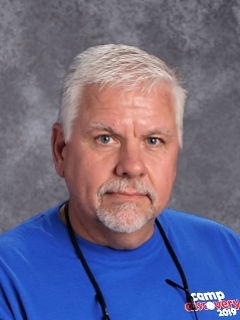 Education
Undergradute work at:
Troy State University - Montgomery
Auburn University - Montgomery
Auburn University
American Design Drafting Association - Drafter Certification
Experience
In Field Experience:
14 years fulltime experience with Architectural firms Watson, Watson and Rutland Architects- Montgomery Alabama., Seay, Seay and Litchefield Architects- Montgomery, Alabama as draftsman, intern architect and project/construction manager positions.
School Experience:
18 years experience teaching here at the Elmore County Technical Center as the drafting instructor.
Personal
Attended Elmore County Technical Center as a student during 1977 through 1979.
Married to Melissa Bonner Wellander. Has 4 children and 2 dogs Attends Destiny Christian Center in Prattville.